Publishing a folder
Follow this guide to publish a folder containing other folders and documents online to an URL available for public or password protected.

Folder publishing is used to publish many documents and folders to an online site on a specified URL.

Updated: 03.01.2017 12:14
Navigate to and open folder
Find your folder in Docly and open it so you are browsing the contents of the folder.
---
Click the "Share" button
It is located on the top when you have your folder open in Docly:

---
Click the "Publish online" option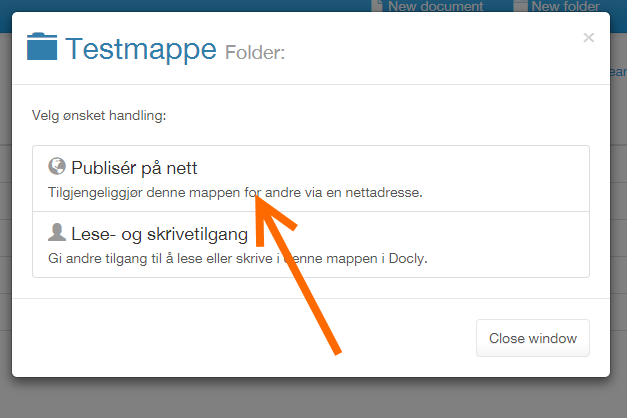 ---
Choose desired template, alias and click "Publish folder"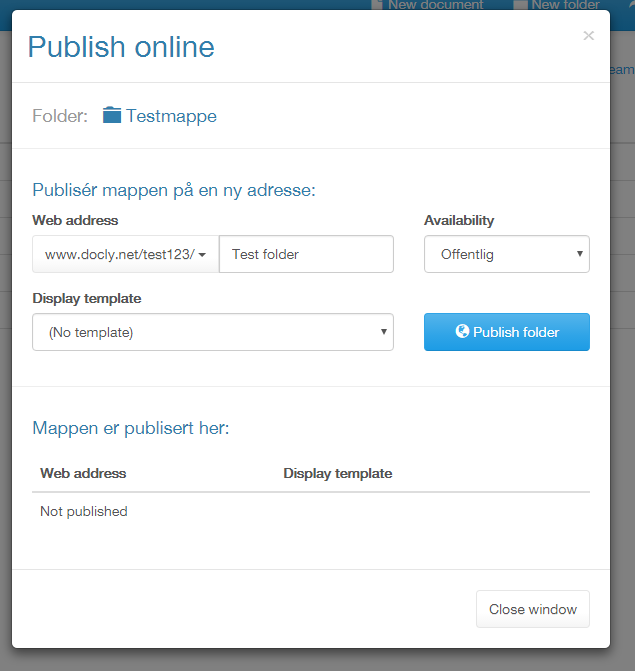 Display templates - Different templates have different behaviour and look. With the developer option enabled you can make your own templates.
Availability - Choose if the folder should be accessible to the public or be password protected.
---
Click the URL to test your site