Invite users to a published folder with login
You can follow this guide if you want to give new users access to your published folder that has "Requires login" enabled.

Updated: 18.05.2017 10:38
Navigate to the folder in Docly
Find the folder you want to give access to in Docly. Right click the folder and click "Sharing" as shown below: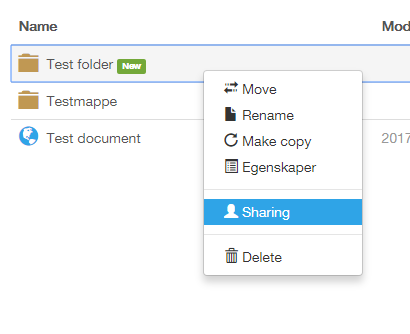 ---
Choose "Read and Write access"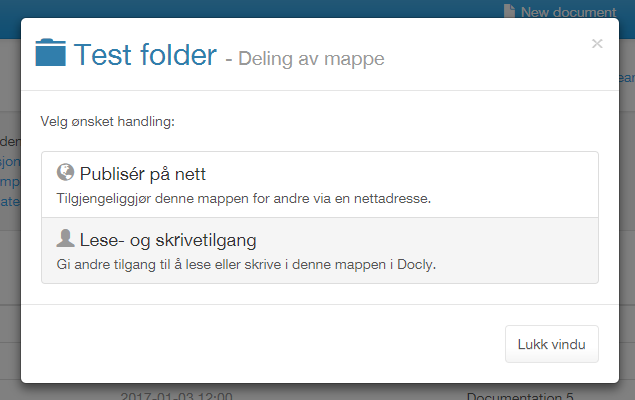 ---
Enter user details
Now choose the "Web access" option and enter the e-mail address for the person you would like to invite. If the user doesn't already have a Docly account one will be created and their login information (e-mail is login and a generated password) will be included in their invitation.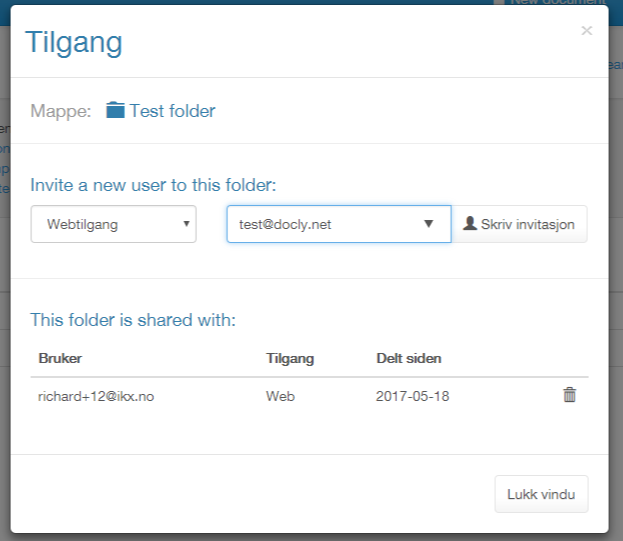 Click the "Write invitation" button to proceed.
---
Review / modify and send invitiation
A standard invitation message is automatically generated, you can edit it if you like or just send it "as is".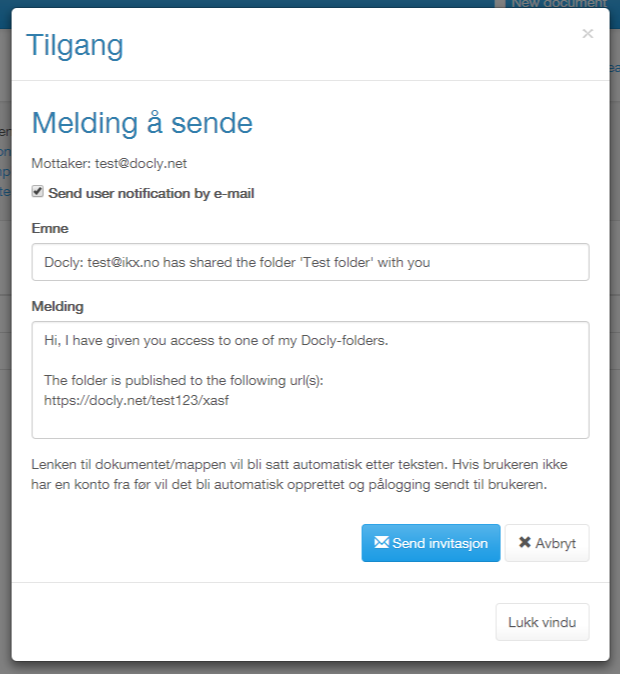 Click the "Send invitation" button to invite the new user to your folder. The user will now receive your invitation by e-mail.